Relaxing and Comfortable Rooms and Suites
Our 9 ocean front boutique rooms are designed for today's travelers and vacationers. Embrace our history in a contemporary setting that feature solid wood furnishings that reflect a rich and relaxing history of the Motel, which dates back to 1954.
Please add: Please note: This property does not permit persons under the age of 18. Pets are not allowed, nor is smoking anywhere on the property, to include rooms, patios, pool area, Le Cabanon's beach and parking area.
For your convenience, our accommodations are described: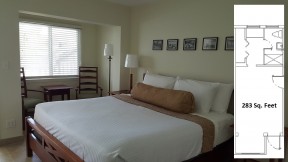 Our King Ocean View Rooms include:
King size bed - pillowtop
Both ocean and pool views
Large closet and dressing area
32" Flat screen television featuring DirecTV premium movie channels
In room coffee service
Mini refrigerator (There is no cooking nor microwave usage in this room type)
Connecting doors to either the 2-bedroom suite or King Ocean View Efficiencies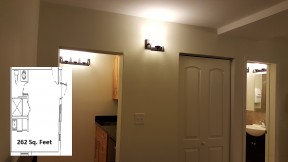 Our King Ocean Front Plus Room includes:
King size bed - pillowtop
Ocean front and pool side
Large closet
32" Flat screen television featuring DirecTV premium movie channels
In room coffee service
Mini kitchen featuring microwave and mini refrigerator with complete housewares
Connecting door to King Ocean Front Efficiency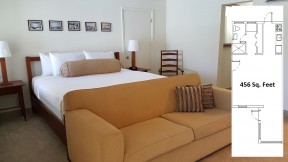 Our King Ocean View Efficiencies include:
King size bed or 2 full size beds – pillowtop
Sofa sleeper in some rooms
Both ocean and pool views
Large closet and dressing area
32" Flat screen television featuring DirecTV premium movie channels
Full size efficiency kitchen with complete housewares and coffee service
Connecting door to King Ocean View Efficiencies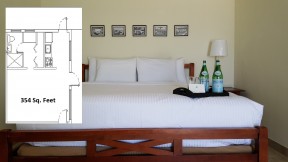 Our King Ocean Front Efficiencies include:
King size bed – pillowtop
Sofa sleeper in some rooms
Ocean front, poolside and pool views
Large closet and dressing area
32" Flat screen television featuring DirecTV premium movie channels
Full size efficiency kitchen with complete housewares and coffee service
Connecting door to King Ocean Front Plus Room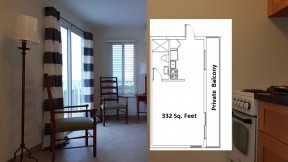 Our King Private Balcony Efficiency includes:
King size bed – pillowtop
Both ocean and pool views with a private balcony
Balcony lounge chairs and seating
32" Flat screen television featuring DirecTV premium movie channels
Full size efficiency kitchen with complete housewares and coffee service
No adjacent neighbor or connecting room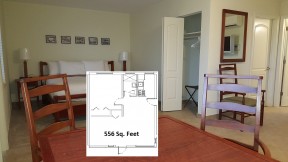 Our King Ocean View Suite includes:
Two King size beds – pillowtop
Separate bedroom with King size bed – pillowtop
Main room alcove has King size bed - pillowtop
Sofa sleeper in main living area
Both ocean and pool views
Large closets
Two 32" Flat screen television featuring DirecTV premium movie channels
Full size efficiency kitchen with complete housewares and coffee service
Dining area with ocean and pool views
Connecting door to King Ocean View Room
Quiet second floor corner unit